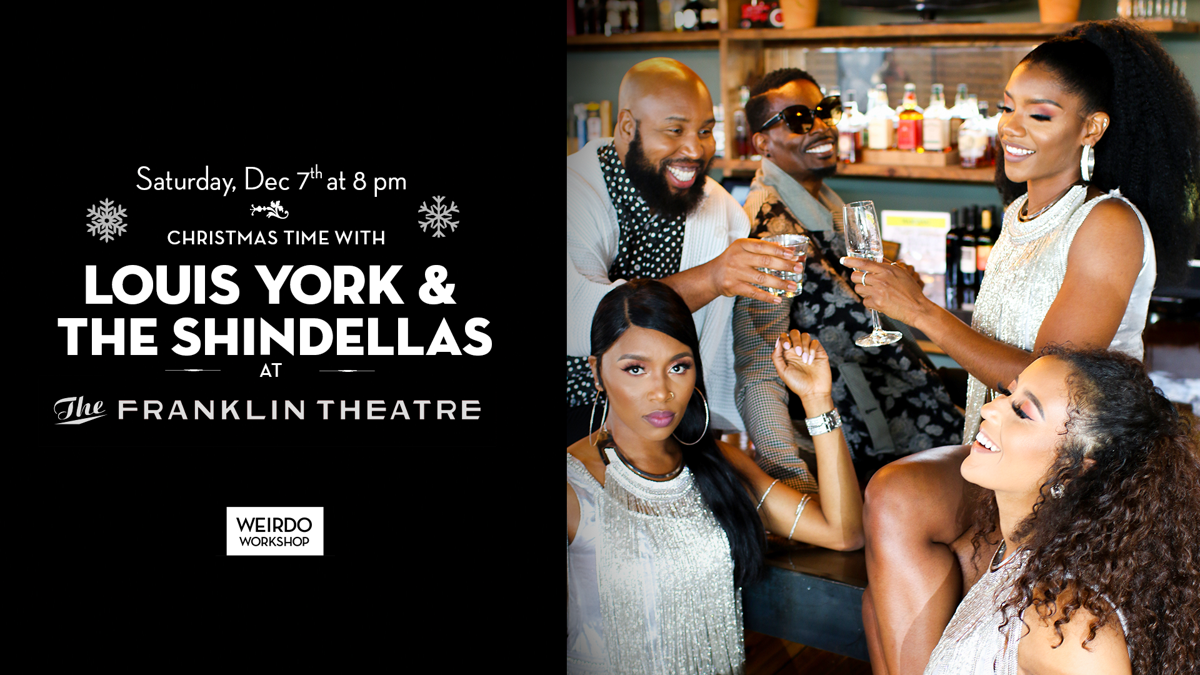 Grammy-nominated songwriting and production duo Claude Kelly and Chuck Harmony of the music group Louis York are not strangers to Franklin.
They set up their music studio, Weirdo Workshop, over three years ago in the area and now call it their home base for creativity.
"Franklin has become home for us," Harmony said. "There's no other place that we can think of that matches what we're doing creatively right now."
In honor of the Christmas season, Louis York and The Shindellas will perform at the Franklin Theatre as a collective group on Saturday, Dec. 7, at 8 p.m.
The duo is finishing up touring for the year. The Franklin show will end a great year for both Kelly and Harmony.
"We've done shows everywhere, but there's something about your hometown show that you really can't trade for the world," Kelly said. "It's more than a concert — it's a hometown celebration after a good year."
The duo has worked with everyone from Celine Dion and Michael Jackson to Ne-Yo, Rihanna, Whitney Houston, Janet Jackson and Bruno Mars, and their music is reflective of exploring all genres of music. 
The upcoming show will be no different in combining a variety of genres, including jazz, soul and R&B, and a splash of holiday cheer.
"It's a gumbo of all of our musical influences, with the intention of giving people the ultimate live experience," Harmony said.
The setlist combines originals and classics and also reflects the influences of New York and St. Louis that the duo draws on from their respective upbringings.
"The set list is lots of good, soulful music and a combination of some classic Christmas songs, and definitely an original or two," Kelly said. "You will hear a little bit of things you love and a whole lot of things you've never heard before, but you'll leave singing along, too."
In addition to Louis York and The Shindellas, the show will feature special guest performances by Caroline Randall Williams, Patrick Dailey and the W. Crimm Singers.
"It's not to be missed," Kelly said. "It's the thing to put on your calendar that you have to go to this holiday season."
Source: williamsonherald.com
---